Jenny Holzer is a conceptual artist who received her MFA from RISD. She is extremely famous for her contributions to commentary based art which focuses on themes of power, individual identity, and public space. Holzer is incredibly significant in the art world for presenting text based art, and narrative based art, which goes against the general form in which pieces are presented.
Her super famous Truisms have been presented in a number of ways, but I particularly enjoy her 1984 sign, which presents them in the form of a rolling LED sign, of the kind that they have in the windows of bodegas (except rather than advertising cheap cigarette prices, Holzer's piece presents aphorisms about humanity).
http://www.adaweb.com/project/holzer/cgi/pcb.cgi
Please Change Beliefs presents the truisms again, but this time on the web, and the reader has the ability to add their own "revisions" to a master list of the truisms. I really enjoy this piece, partially because I am all about participatory works, but also because I think it goes deeper than some other forms of Holzer's words, since it begs to be questioned (and possibly changed) by the viewer.
Holzer is also super famous for her projections, and I particularly enjoy this one from Berlin: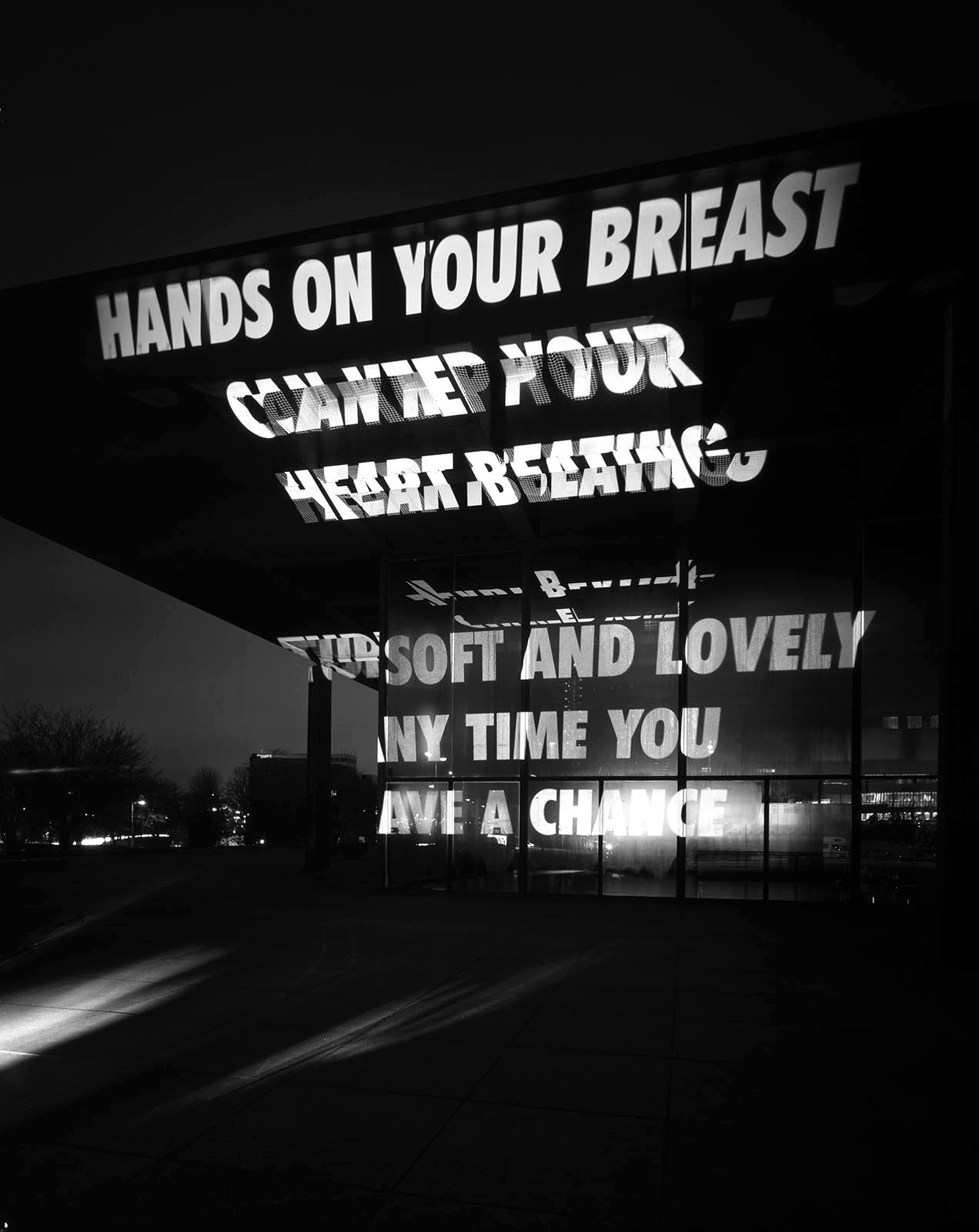 Not only is the written word really fantastic, but the architecture that the projection is a part of is highlighted, which is really great as it reinterprets somebody's design as a new canvas for expression.
I also think whoever does this twitter account is a genius: https://twitter.com/jennyholzermom